Today I am the featured author in Knowledge Box Central's newsletter! To visit
Knowledge Box Central
or to sign up for the newsletter, click
here
.
If you have not received this newsletter, read on:
You may have wondered about the perspective in which our new Theory of Intelligent Design was written in, well here's your chance to hear from the author, Debra Haagen.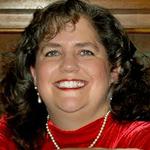 "Before you purchase the Study Guide, you may be wondering what the leaning of the author is. Truthfully, I am a young-earth Creationist. I believe that the Bible is true and literal, and I believed that before I had any scientific evidence of it, so I fit the definition of a Creationist. In today's world, however, we deal with all kinds of people, sometimes including our own children, who are not convinced that the Bible is infallible. Sometimes saying, "because the Bible tells me so" is not enough evidence for a scientific-leaning mind. I teach Intelligent Design Theory as a science class because it deals with scientific theories and evidence both for and against Evolution and Creationism. I believe it is good for us to teach this objective study to our students. For those who believe in Evolution, I believe you may find there is a lot of evidence that you were not taught in school and at which you may want to at least take a second look. For those who believe in Creation but have not studied a lot of the scientific evidence, these are tools your children will need during a secular education in today's world, especially if they go on to study science at a University. And if you already know a lot about this subject, this Study Guide will give you an organized way to teach it, complete with lapbook templates and/or journaling pages."
"Where
did
this world come from?"
Recent talk of the theory of intelligent design raises several questions. Is it a form of Creationism? Is it more of a theological argument than a scientific study? Do intelligent design theorists believe in God? These questions are answered in my Study Guide on
The Theory of Intelligent Design
from Knowledge Box Central. In this article, I would like to briefly answer these questions and tell what the theory of intelligent design is and is not.
There have been many answers to the question, "Where did this world come from?" The Ancient Greeks believed it involved a clash between the gods and the Titans, and some recent ideas have included an early visit from aliens or perhaps a "great spaghetti monster." The two mainstream ideas, however, that have had churches and public schools at odds with each other for some decades, are Creation and Evolution.
Get Debra's Theory of Intelligent Design Lapbook or Lapbook Journal eBook
NOW for 50%

OFF

!
Convention Inventory CLEARANCE SALE!
We still have a really good selection of PRINTED items left over from convention! We are selling them all at convention prices and SHIPPING FOR FREE! This is a deal you can't pass up!
In addition: Now you may purchase all of my published materials at Christian Book Distributors! Check them out while you are purchasing your homeschool supplies for 2013-2014!